Men's Haircuts are Making a Comeback
Men's Haircuts are Making a Comeback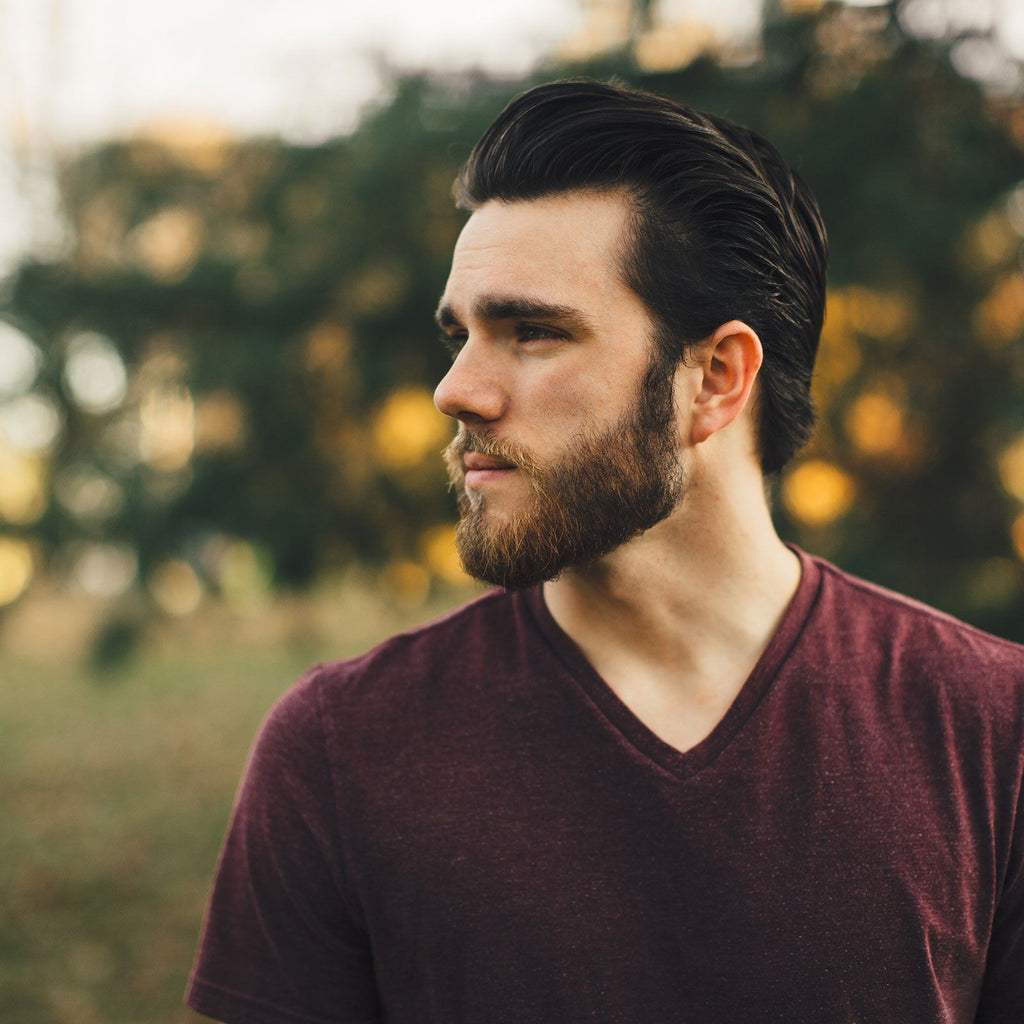 Gone are the days when men don't care about their hair. More and more men are going to the barber shop and getting a stylish men's hair cut. For men in 2017, it's all about the hair. And for good reason, a men's haircut is an art. They can be more bold and textured than a woman's short cut. So when you get the haircut you're after you'll want to find a product that will get your hair to stay groomed allay and night.
Men's Haircut: The Mohawk
To get the mo hawk look apply a quality hair product like the Edgy Shockrock Gum ($18.95) we like it because it easily washes out and doesn't create an excess of gunk and an oily film in your hair. Apply it to damp hair, concentrating on the root area. The reason we apply it to the root area is so that the hair gets the lift it needs for the mo hawk. If it just gets applied to the ends of the hair the hair will go limp because the base of the hair strands don't have the strength to hold up the ends. Rub the product within you finger tips and rub into the roots then run hands together with the remaining product and squeeze the hair between your palm and drag upwards.  Distributing throughout for maximum height and let it dry on its own. 
Men's Haircut: Slick Back
 Get that slick look. Working on damp hair, put some Shockrok Gum in the palm of your hands, rub it into your palms and apply it to your hair. Then just allow your hair to dry out naturally. 
Men's Haircut: Spikey Hair
A popular style over the decades and universally flattering. Spikey hair is easy to style and works with most hair types. Firstly, with your fingers rub the Gum into the roots, this allows maximum height. Now distribute the Gum throughout the hair. To create texture, pinch the ends of your hair and simply let it dry. 
Men's Haircut: Casual Hold
This look has holiday vibes and feels like a lazy Sunday afternoon (with a beer in hand).  If you're looking for a dry look then this will work for you. Apply the Edgy Shockrock Gum ($18.95) on dry hair and rub it back. Tousle with your fingertips to reshape and let it dry naturally for a more casual, dryer look. Try brushing the hair once dry for a less wet finish.
No matter which men's haircut and style you go for be sure to use a quality product to keep your style going all day or into the night.