Get The Most Volume From Your Curls
Get The Most Volume From Your Curls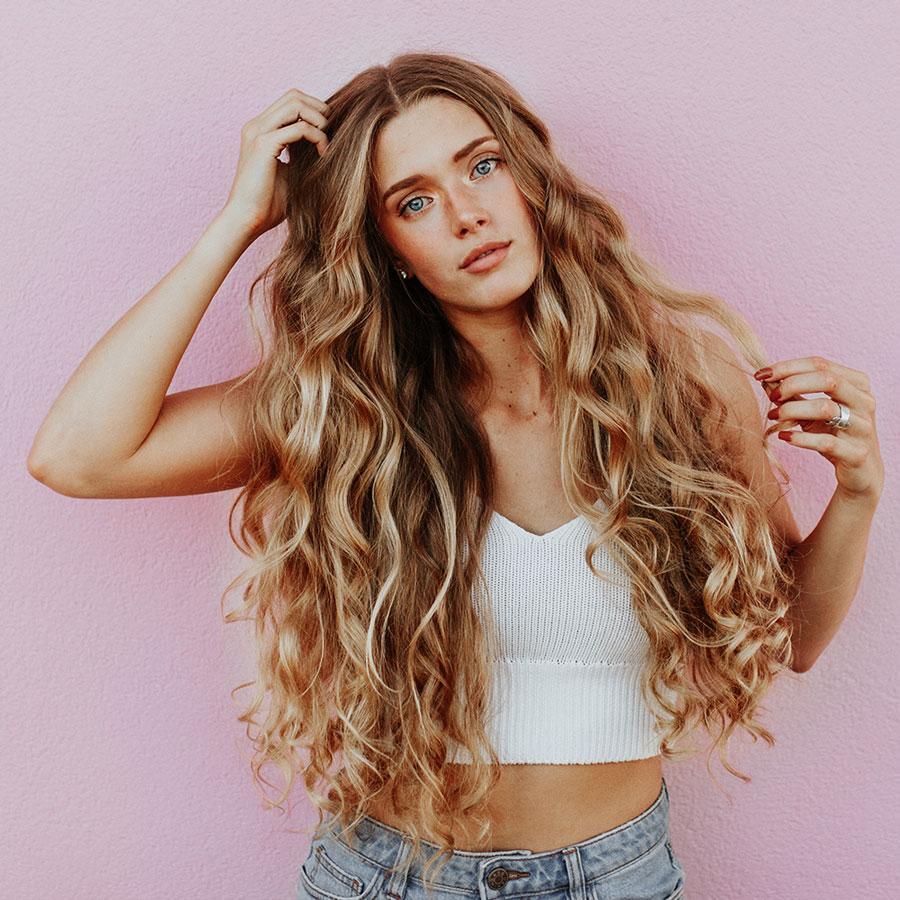 Embrace Your Curls
It's common for girls who have naturally wavy and curly hair to straighten their hair too often. But too much heat styling can damage your hair and create all kinds of issues like dryness, excess frizz and worsen split ends. One of the best things to do is to give your hair a "styling rest day" and stay clear of the hair iron. Instead, style your hair by enhancing your natural waves and curls by using the following 3 steps:
1. The Technique
With damp towel dried hair, flip your hair upside down and then scrunch hair with the palms of your hands. For best results, use a product that enhances and brings out the natural texture of your waves or curls.
2. The Product
We recommend the  Zero Frizz Curl Definer by NFuzion ($18.95) because it actually controls the moisture balance of your hair, adds shine and smoothes frizz. You can choose either a natural curl look or to have defined curls depending on how you dry the hair.
3. Natural or Defined 
The trick to getting defined curls is to use the diffuser on your hairdryer. We have two insider tips:
The first is to simply dry the roots of your hair to achieve maximum volume. The second is to scrunch the mid lengths and ends of your hair in your fist. Then add some heat from the blowdryer for 5 to 10 seconds. Next take away the dryer and release the hair from your fist. The contrast from hot to cold air will help lock the curl giving an even more defined look. Now if you aren't looking for such defined curls, just let the hair dry naturally with the product massaged in to achieve a natural curl look.