Clippers vs Trimmers: How do I choose the right tool for me?
Clippers vs Trimmers: How do I choose the right tool for me?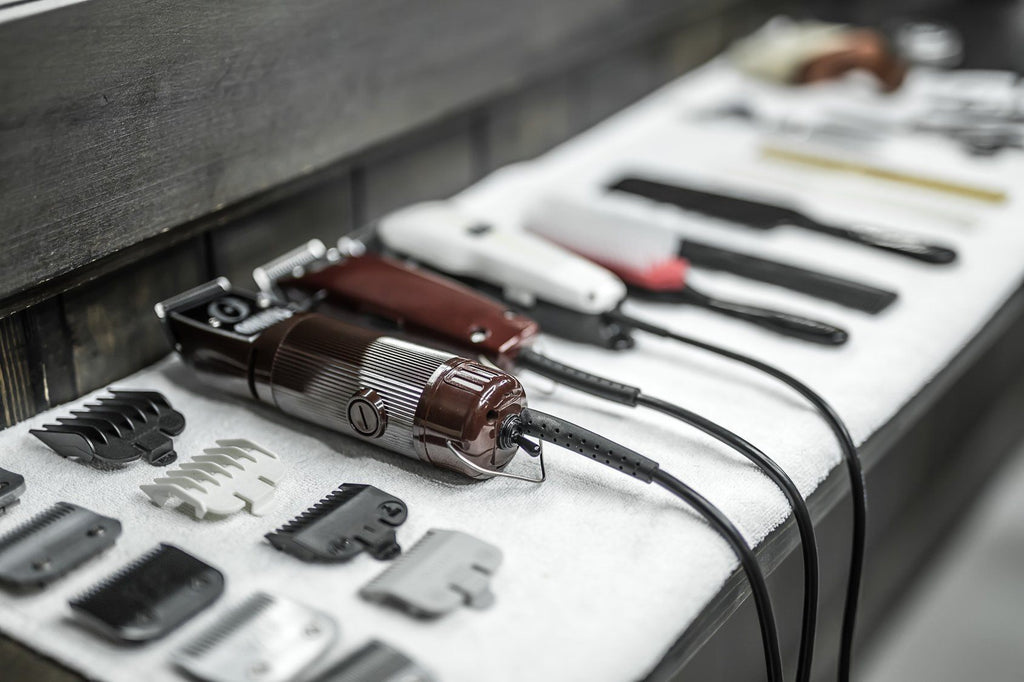 For personal hair grooming there are many tools that can be used to conveniently groom and manage your body hair. With that being said, there is a lingering question over the difference between hair clippers and hair trimmers, and importantly, which tool is best suited to your own needs.  Let's find out more...
Actually, clippers and trimmers can look very similar and it can be confusing to determine which is which. However, there are details that make them differ from each other. Hair clippers are essentially larger versions of trimmers.  They should be used to cut longer hair, and definitely are designed for larger sections of hair (specifically your haircut). Depending on the length of the hair that you want to cut, there are guides (or combs) that attach to the clippers that allow you to cut an accurate length of hair. These are often included in the clipper pack, but do check the pack inclusions in the product description first, as some models don't come with these, and you'll have to buy them separately. Some models will cut closer than others, with the Balding Clipper cutting the closest of all.  Clippers should also be used when tackling a substantial beard, or any other coarse or long body hair.  Various design blades can be purchased separately for the experienced user to create lines and patterns.  There are many corded and cordless versions of clippers available, and the choice comes down to convenience of use, and cost (cordless are generally more expensive).  
Hair trimmers, especially the professional models, are designed for more delicate work, such as finishing the edges of a haircut, and cleaning up the neck.  In experienced hands, they are the design tools of the barber profession, creating tattoos and intricate, fine designs. They can also be used to close trim a fine beard, but don't expect them to mow a thick or long beard...that's not their purpose (better to use a clipper for that job). Sometimes, a trimmer has available attachments for further adjustments on trimming but they are actually rarely used.  They are capable of cutting very close to the skin (the Beret Trimmer cuts the closest), and some people prefer using a trimmer rather than a blade for shaving the skin. 
Whether you choose a clipper or a trimmer, you should familiarise yourself with how to clean the blades and how to oil them regularly.  If you're using your tool regularly, it pays to change the blades at around 6 months of use, to keep them working smoothly.
Wahl Professional guides to caring for your clippers and trimmers can be accessed below.
Salon Supplies To Your Door are authorised Wahl Professional stockists, and we carry the full range of professional clippers and trimmers, at very competitive prices.  If you're still not sure which model is for you, give us a call on 02 9531 2722, and we'll give you a hand choosing.  You can find our clippers and trimmers here.