9 TIPS TO GET SMOOTH HAIR
9 TIPS TO GET SMOOTH HAIR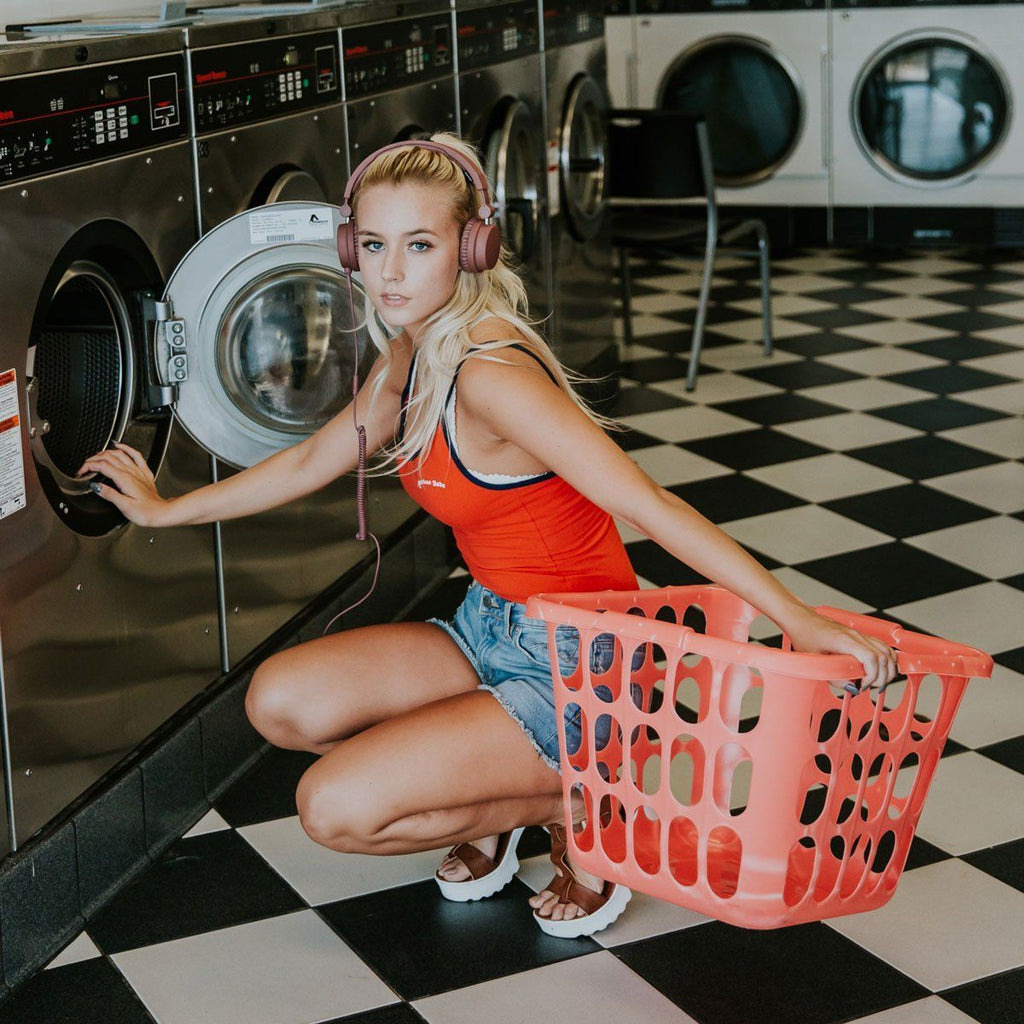 SICK OF DRY HAIR?
Nobody wants dry hair, so let's do something about it!
Everyday our hair gets put through the wringer.
It's an understatement our hair withstands a lot; washing, blowdrying and not to mention nasty hair products! So it makes sense that our precious locks can get a bit dry. Before you go watch a million hair tutorials on YouTube on hair styling and which hair products to choose, just read on. Celebrities know these secrets so don't get left out of the loop, we will reveal the 9 best pro tips to make your hair feeling and looking silky smooth.
1. CLOSE THAT CUTICLE GIRL
It might sound like your worst nightmare in Winter.
Cold water showers are going to be your best friend to get smooth hair. The cold water helps to close the cuticle, which is the outer layer of the hair strand, leaving a smoother overall look to your locks and really helps when it comes to hair styling.
---
2. YOUR HAIR IS THIRSTY...
If your hair is dry you obviously need to add hydration.
A good choice is to use a leave-in conditioner because it will instantly hydrate, strengthen and smooth the hair. Leave-in conditioners are poweful hair products because they don't get washed out and therefore are able to coat and soak the strands, which is essential to start the healing process. Our hair product of choice is the Smoothe n Grume by Edgy ($18.95) because it has additional UV protection and it's just really effective at turning that mop into a lush mane.
---
3. QUIT PUTTING OFF THE SNIP
I know, it's hard to trim those split ends.
Especially when you want your hair to grow like Goldie Locks. But they will catch up with you and ruin your master plan of long smooth hair. So when you start to see the signs: brittle ends, ends that are see-through and of course when you see split ends, take action! Because if you don't, the damage to the hair will actually travel up the hair shaft and you will end up having to trim more length off in the end. So be brave and trim those split ends.
---
4. YOUR TOWEL IS HOLDING YOU BACK
This is a common mistake sooo many people make. 
When you get out of the shower, you grab your towel and aggressively start drying your hair, right? Wrong. This can actually damage the hair because when hair is wet it is at its weakest. Instead try dabbing your hair. It may take more time and patience but gently blotting will help the strands especially when hair styling. Come on, let's get your hair game strong again.
---
5. STOP OVER WASHING YOUR HAIR
Fact: Shampooing everyday is bad.
Many people are guilty of it but it strips your hair of its natural oils which are totally needed to prevent damage. Don't make this mistake! Instead, if you need to lessen the grease in between washes, try spraying a hair product like New York streets Dry Shampoo ($19.95). It will save you from looking like a lightly fried doughnut.
---
6. PROTECT IT FROM THE HEAT

When it comes to heat styling you're going to need some help. 
Ask any hair stylist and they will tell you: use a heat protectant before you add heat your hair! We love NFuzion Thermal Protector Spray ($18.95) because it does a standout job. It tames those annoying flyways and helps protect the hair from hair styling methods like blowdrying and flat ironing. This little gem will also give shine and help seal the cuticle, our top pick for a heat protectant hair product.
---
7. POINT IT DOWN
If you're going to dry your hair...
Of course air drying is best but sometimes that just wont cut it. So listen up because this tip is gold: when blowdrying point it downwards. It seems too simple, but pointing the nozzle down encourages the cuticle to stay with the grain as opposed to against the grain. The results are cuticles that are not all pricked up but instead in-line giving an overall silkier look. Going from a hot to a cool setting once you're done styling will help set it and leave you with smooth hair. Yes!
---
8. GET THE BEACH LOOK
Want to look like you've just been sun baking in your bikini, when in reality you haven't even left the the house...
Easy. Get the beach look (minus the frizz) with NFuzion Professional Zero Frizz Curl Definer ($18.95). This hair product is the secret to a styled and no frizz natural look. As the name suggests it also controls curly hair, strengthening it and giving moisture to the structure of the hair strand to eliminate the dreaded frizz.
---
9. SATIN BEDROOM HABITS
Everybody loves the feel of satin, including your hair! 
Cotton can be too rough and cause frizz, friction and breakage, no thank you. The solution is to use a satin pillowcase. They're good for your hair and let's face it, they just feel damn soft. Sweet dreams.
---
YOU'RE WELCOME
Okay, there you have it.  
9 hair smoothing tips that will have you felling reborn. 
Take action and leave those dry and frizzy hair days behind you.